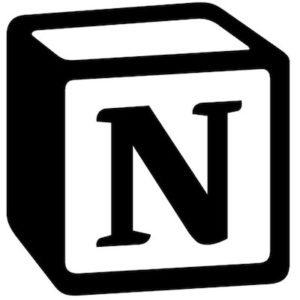 Notion brands itself as an "All-in-one workspace" and it is one of the best general productivity technologies I have seen. It's a little hard to explain everything that you can do with it, and I think it is one of those things that a lot of people want but won't know it until they see it. Notion can replace other apps and systems so that you can focus more of your work in one place rather than spreading it across several different tools. For me it is replacing Evernote, Google Docs, Google Sheets, Airtable, and Asana.
In short, Notion is a workspace for:
Note taking, meeting agendas, checklists, To-do lists
Knowledge base / wiki
Project management & tasks
Basic CRM (Customer Relationship Management)
Documents, photos, videos, calendars, maps, audio, links
Databases & tables for managing information
Collaborative work with remote teams or business partners
Company intranet / portal
I recently built an employee portal on Notion for my wife's cleaning company (screen shot below). Employees can go there to find company announcements, employee handbook, policies, procedure manuals, documents, contacts list, benefits information, maps, FAQ, and more. You don't need technical skills to build on Notion so anybody can do it.
We pay for two Notion Member accounts at $10 each, and so for $20 a month we can allow Guest access for as many people as we want at no extra cost. My wife's employees are invited as Guests with read-only access so they can't make any changes. You can also allow Guests to have permissions to edit certain pages if you want, still at no additional cost. Or you can make a page public for anyone to view, like a quick photo gallery you want to share.
There is a bit of a learning curve but once you learn how Notion works it is easy to set up, create, publish, share, and collaborate on pretty much anything you can imagine. Your Notion pages can be viewed with a web browser and there are apps for Mac, Windows, iPhone and iPad.
Check it out at notion.so. They offer a free account so you can play around and see how it works. The Notion Template Gallery will give you some idea of ways it can be used.